Consulting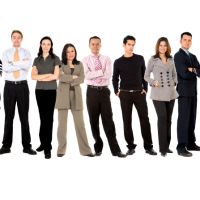 Mobility Valley provides consulting services in Telecom, Bank and International projects areas.
We also develop on demand iPhone and iPad applications.
We support many major businesses: SFR, Nokia, Gemalto, SAP, Motorola, Credit Agricole, Cap Gemini,
Citibank Spain, Etisalat Dubai Automatia Finland, Scania Sweden.
The management of overseas projects has given us strong skills in an international environment.
Our areas of expertise are:
IT Consulting: Project Management PMI, feasibility studies, assistance in project management and project management, competitive research, strategic analysis, …
International business support: Overseas Pre-sale and representation, assistance in monitoring international contracts, integration of cultural specificities of each country to trade negotiations, customer support in their own language.
Mobile Device Management: Deployment and configuration management of remote mobile handsets, Over The Air OTA, Apps deployment, firmware update Over The Air FOTA, iPhone Device Management, VPN configuration
iPhone and iPad Apps development.
iAd Development for interactive advertising on iPhone.
Mobility Valley has already a strong experience within key technologic sectors:
Integration of 3G Core Network platform for Nokia
Implementation of Mobile and Enterprise 2.0 for SFR
iPhone Web Application for Cetelem (BNP Paribas Personnal Finance)
Cloud Computing SAAS with Google Apps
Mobile RFID NFC proof of concept,
VOD and Live TV Streaming for SFR
RFID and NFC Technologies
Public Key Infrastructure PKI
Mobilization of business applications
We aim at providing innovative solutions for your business, create new products and penetrate new markets to increase your income.
Please contact us for dedicated answers.